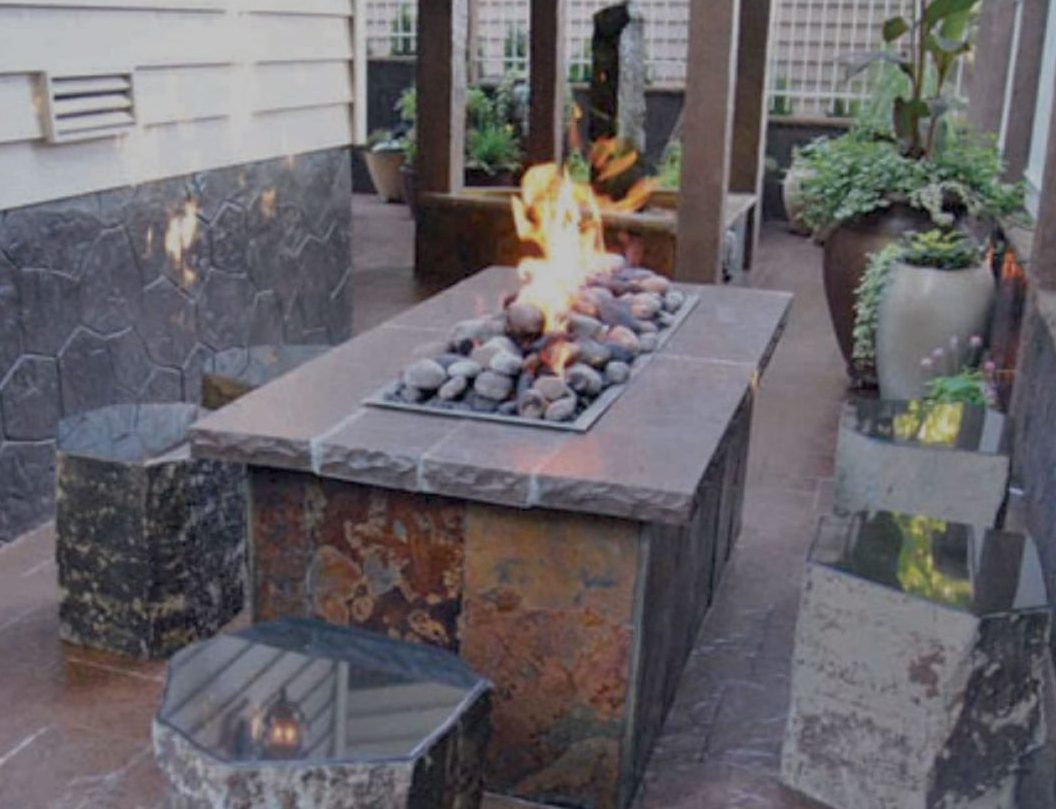 Custom Furniture
Even though we stock the largest inventory of basalt slabs, pavers, tile, and cladding in the country, there are times when the specificity of a project calls for a size or finish that we do not carry. In these cases, we still have you covered. Utilizing our full-service fabrication shop, we can custom cut and finish to almost any specification needed. For extremely large-scale projects, we have an overseas factory that can quickly and efficiently produce any quantities needed.
More specifically, we can produce a range of basalt finishes including honed, polished, bush hammered, raked, Scarpaletto, antiqued, leathered, brushed, and many more. We can also sandblast or engrave images into our basalt products. In terms of thicknesses, we produce true dimensional basalt with a 1/16th inch tolerance.
If you have a specific size, thickness, or finish you are looking, please give us a call or send us an email and we are happy to provide guidance and support through every phase of the project.