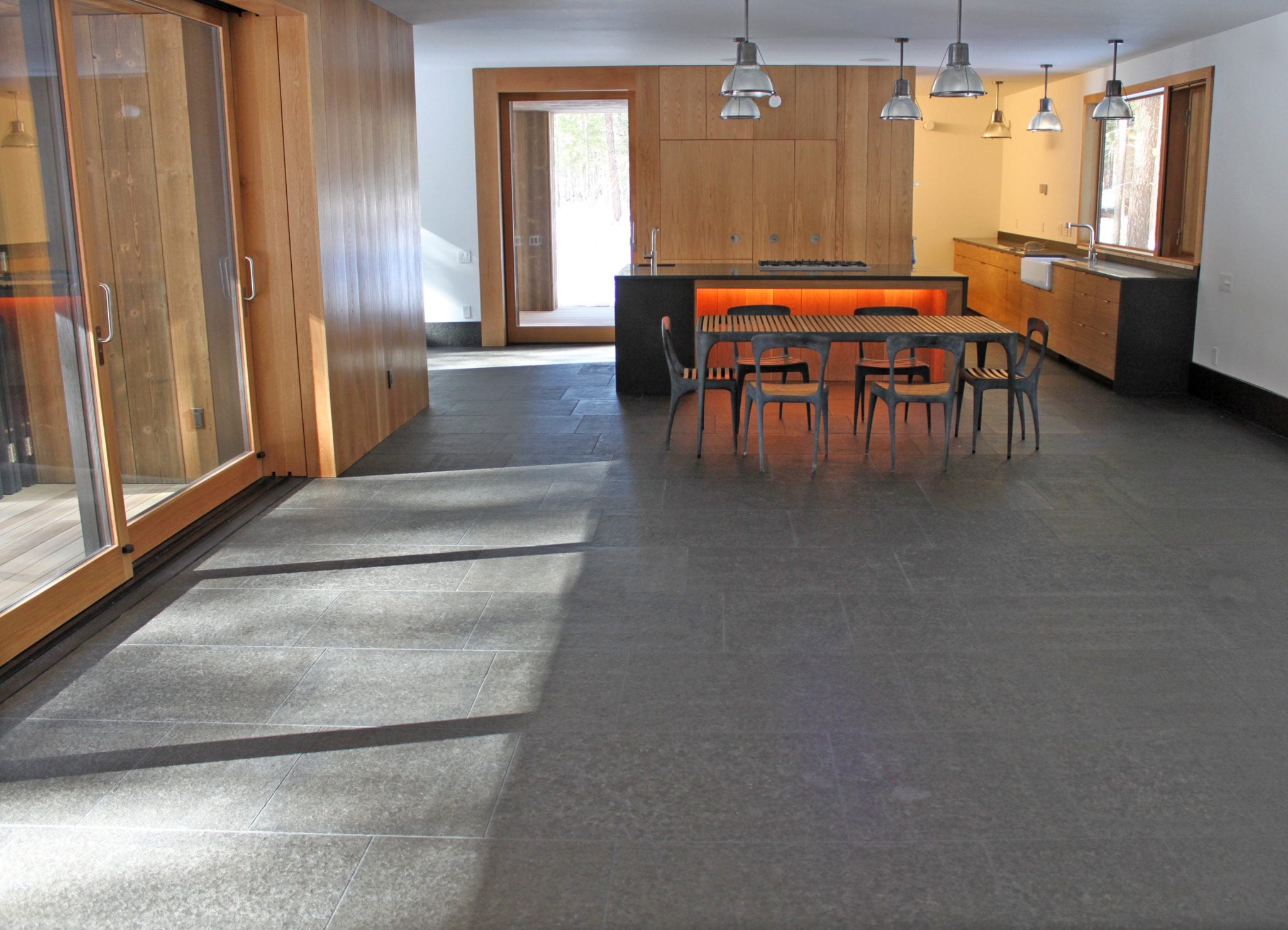 Basalt Pavers / Slabs
Modern. Contemporary. Sleek. Stylish. Elegant. Whatever word you use, natural stone Basalt pavers, slabs, cladding, and tile provide all of the above and more. Whether you are looking to add value and beauty to your own residence or you are designing a lobby of a new commercial building, our pavers add long-lasting durability, style, and function.
We only source the best basalt for our pavers, slabs, and tile. Ours is extremely dense with very little porosity meaning your installation will last for many, many years to come. Because we only use the densest basalt available anywhere, ours is ideal for driveways, patios, counter tops, walkways, kitchens, wall cladding, and many other uses.
Well equipped to provide material for projects of any scope, we stock basalt in a large variety of sizes, thicknesses, and finishes. If you need a size that we do not stock, we can always make it for you with our full-service fabrication shop. From the smallest backyard patio, to large-scale commercial spaces, we have your basalt hardscape needs covered.