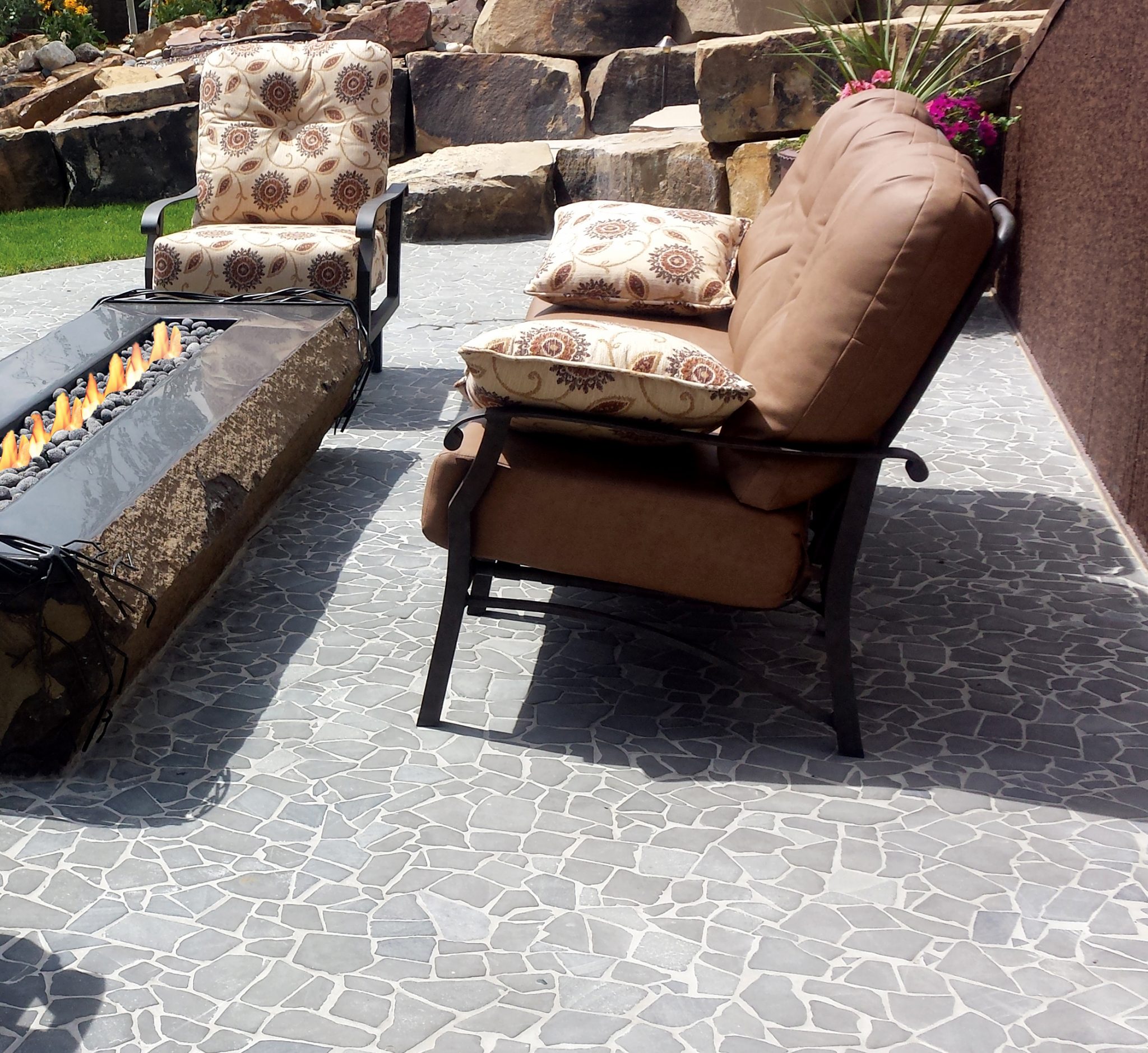 Mosaics & Tile
A pebble mosaic installation adds an exceptional upgrade to any project. By adhering natural pebble to mesh backing we give you the look of hand set pebble with easy installation.
The wide range of colors, shapes and textures in the mesh-backed tile allow for use in virtually any project, indoor and out. Uses include flooring, bathrooms, showers, pools, decks, patios, wall-cladding and many more.
The interlocking sheets are packaged in boxes and are shipped in a timely manner all over North America, ready for installation upon their arrival. A large amount of each tile is kept in stock, ensuring orders of all sizes can be fulfilled.