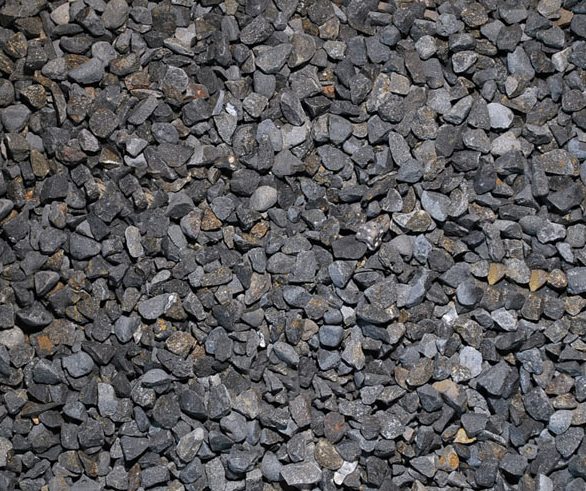 Basalt Aggregates
A truly black basalt. Basalt columns are crushed to expose the dark interior, leaving the darkest aggregate available on the market. Perfect for driveways, pathways, footpaths, or general use landscaping mulch.
Basalt Aggregate Stone for Pathways and Ground Cover
It not only beautifies the place but also enhances the value and appeal of your property. Aggregates can also be used as mulches. Spreading a layer of aggregates on the soil can not only help in moisture retention during the summer season, but also provide better insulation from extreme temperature fluctuations.
Besides, they keep the area safe from soil erosion and you can also cut down the need for regular land mowing and weeding. It proves that aggregates are not only popular for their aesthetic appeal but due to their favorable qualities as well and that is why home owners love to decorate their gardens with decorative aggregates.
The variety of aggregates is immense, especially in terms of colors. Bright yellows to deep reds, dusty black to soothing grey; you can use any one color or mix many colors to get a vibrant appearance.
You can get these in any quantity and size you want to enhance the beauty of your landscape and give a completely different look to your garden area, pathways, or fountains.
It does not matter if you have a big garden or a small lawn, using decorative aggregates will give it a distinctive and charming appeal that will never go unnoticed.
No matter the color or quantity you require, we ensure to provide the finest quality decorative aggregates at the most reasonable price. With such a vast range of various sizes and shapes of aggregate, you can be assured to get what you are looking for.
You can benefit from the knowledge and experience of our experts, who are ever ready to assist you in choosing the best aggregates for your landscaping needs.
We are committed to delivering the finest services and quality products to our customers, at highly competitive prices.
If you are looking for options in terms of type or color,which will be the best for your project, or want to know more about various varieties of aggregates, feel free to visit our store in Seattle or call us at 1(800) 779-3234 and 1(206) 937-5200 and we will be delighted to serve your needs.