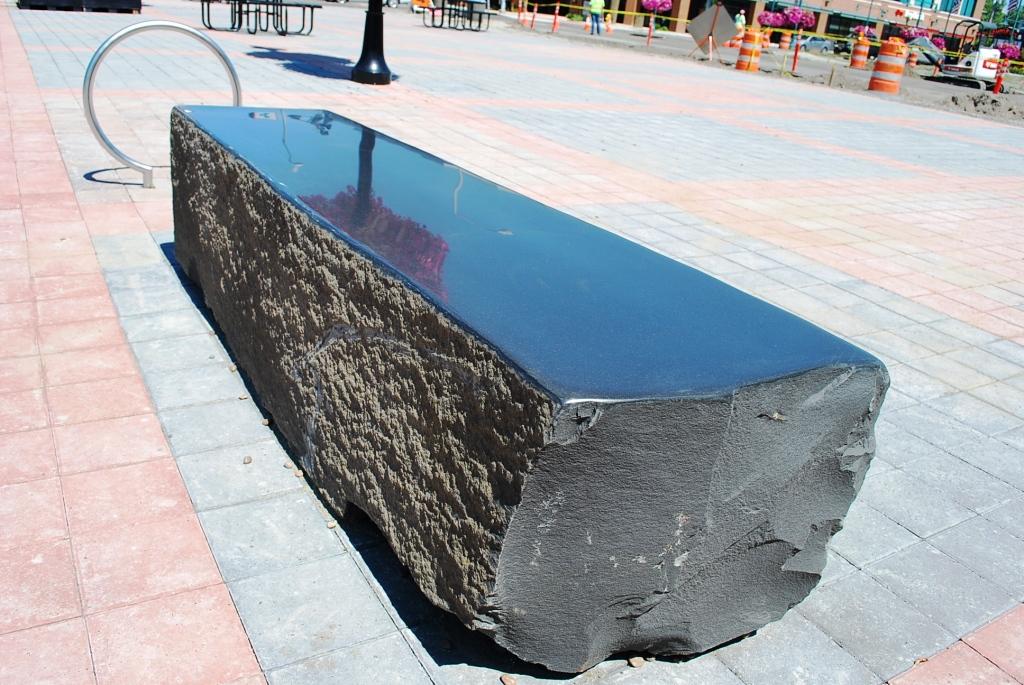 Stone Furniture
Our fabrication capabilities extend past just dimensional cut stone and columnar basalt. Here at Coverall Stone, we are a leader in the industry for custom made stone furniture and site furnishings. Our imaginative and innovative designs are flawlessly executed by our seasoned stone fabricators, yielding a multitude of artistic, beautiful, durable, and functional basalt and granite furniture.
Although we produce a wide variety of stocked furniture pieces, we are always excited to explore new ideas and custom designs. On a daily basis we work with architects and home owners alike to bring to life their custom furniture designs. Given our decades of experience in the stone fabrication industry and our desire to keep innovating and pushing design limits, we are here to work with you in bringing your design to life.
Our repertoire includes but is not limited to memorials, chairs, tables, benches, mailboxes, wine racks, lights, headstones, fountains, and many more. Feel free to reach out with your design ideas and we are happy to help you throughout the process. If you live in the Seattle area, we welcome visitors to our showroom and stock yard where we have a range of pieces to purchase or visit us to simply spark your inspiration while you envision your perfect custom stone furniture piece.
Need a quote?
Get in touch