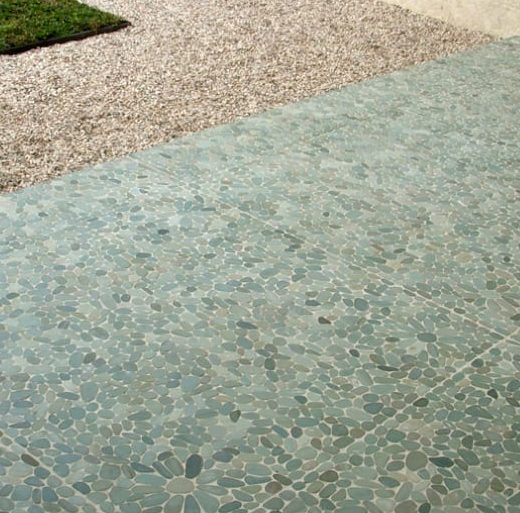 Cut Mosaic Tile
This striking line of pebble tile is composed of stones that are double cut, tumbled, and attached to the mesh backing. Even though these stones are cut, the shape of the stone is retained. Desirable in any application that requires a flat surface.
Pebbles used for creating cut pebble tiles are sliced on both sides, to give the tile a uniform, flat surface showcasing the inner colors and texture. The pebbles are precisely cut to ensure even height and create a completely flat surface to walk on.
These tiles are ideal to be used as flooring in bathroom and kitchen, as well as for counter tops.