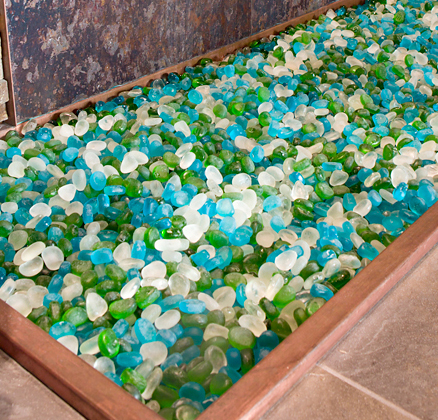 Sea Glass Pebble
Available in many colors, these smooth sea glass pebbles can accent any project in a variety of ways.
Add color and vibrancy by placing them in a pond or fountain, add them to a vase or bowl as a table centerpiece, make interesting trinkets & accessories, or use them to create a one-of-a-kind coffee table design. Sea glass can also be used to create wonderful mosaic pieces to decorate your walls. They are also great for art and craft projects. The options are only limited by your imagination.
Also commonly referred to as glass mulch, recycled glass, and tumbled glass.
Size:       ~1/2" – 1"
Packing:  25 lb bags
120 bags / pallet